Introducing the UP Introcast™
A fresh new format that unlocks incremental sponsorship earnings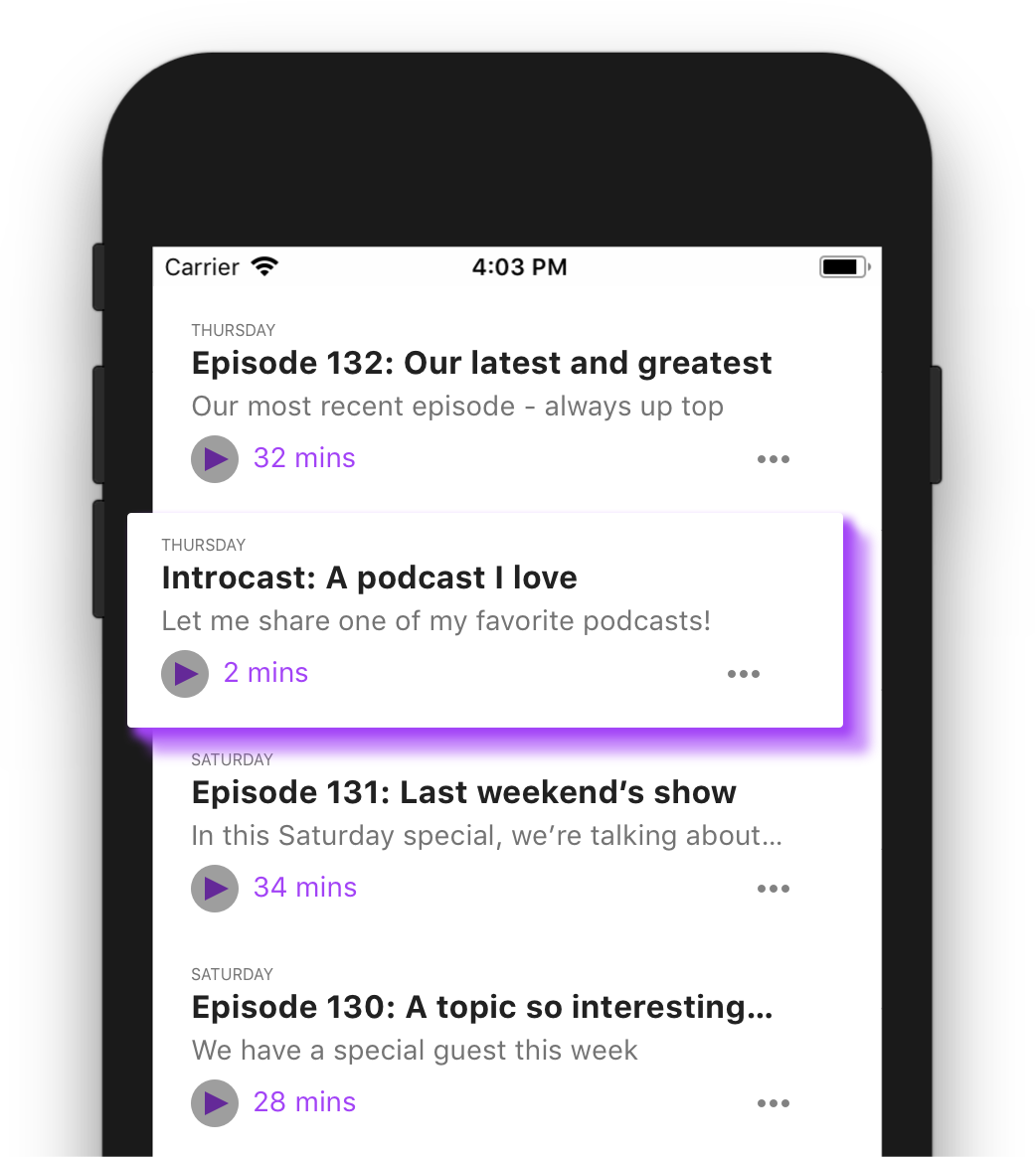 What's an Introcast?
An Introcast is host recommendation of a podcast they love, delivered as a 2-3 minute episode. Using the UP platform, an Introcast is released and remains in the 2nd feed slot.
Why Introcasts?
Earn incremental and consistent monthly revenue. The unique 2nd feed slot makes Introcasts a listener friendly, low effort source of steady income.
How much will I earn?
Early Introcasters have earned 4-6x a typical midroll sponsorships. Specific Introcast opportunities and earnings estimates can be found in the UP dashboard.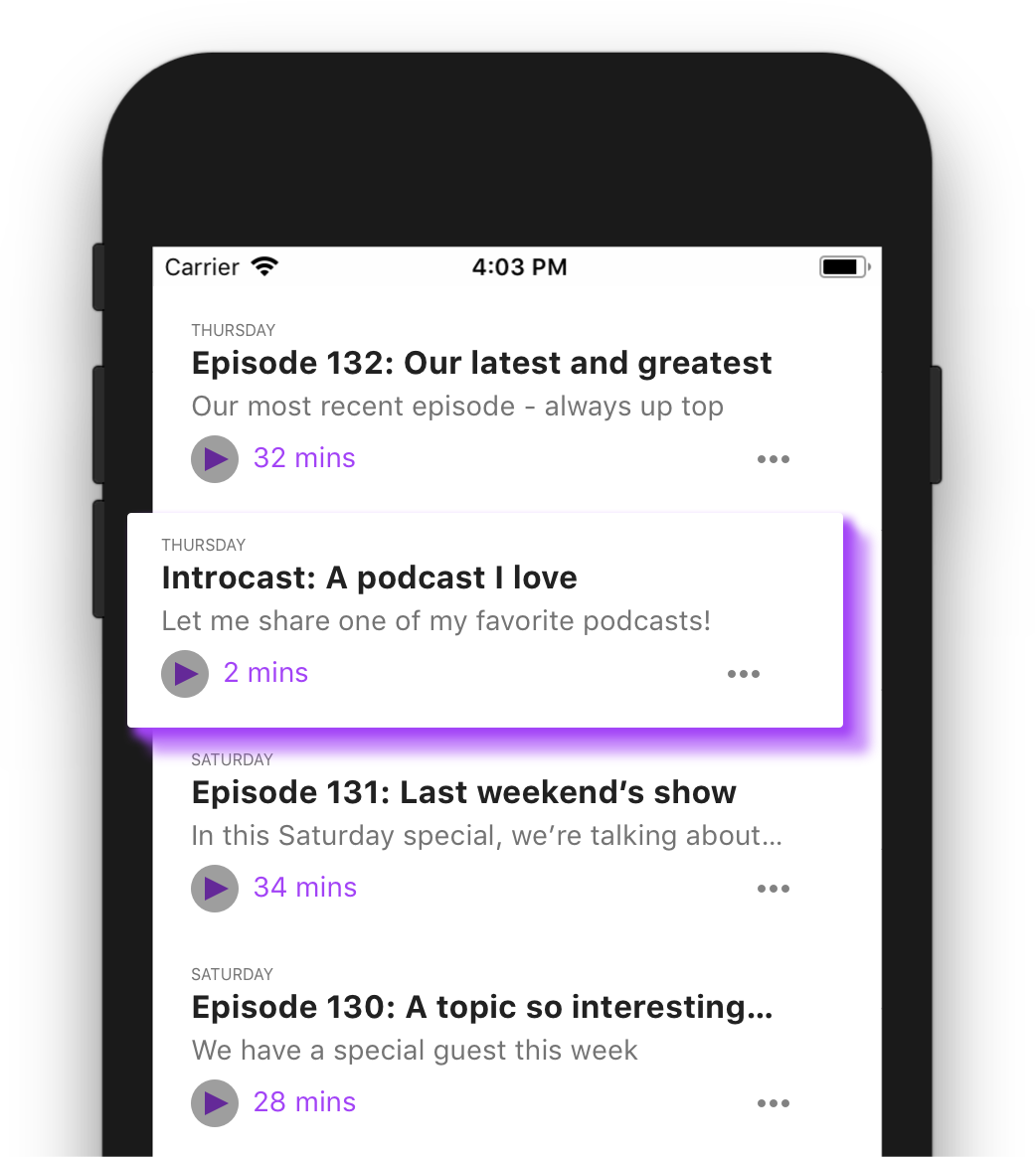 Introcasts Key Benefits
💰 Extra Revenue
Introcasts don't affect existing sponsorships. You can be sold out of midrolls, and still earn incremental income via Introcasts.
💸 Steady Income
Because an Introcast is released and held at the 2nd feed position, they earn consistent revenue for months.
🌐 Works Universally
Introcasts work with all hosts and podcast players. No switching required. Set up only takes 2 minutes!
A Comparison vs Traditional Midrolls
UP Introcast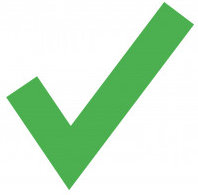 Minimal Effort 🏖️ - once an introcast is created, it continues earn with no extra work or maintenance. To date, the average Introcast has run for 3 months.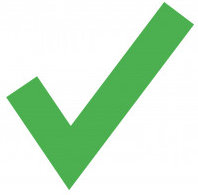 Listener Friendly 🎧 - an introcast is always the 2nd episode on your feed so it doesn't get in the way. Listeners get your most recent episode first.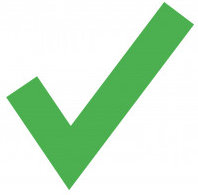 Get Noticed 👀 - do you love it when someone compliments you? Other podcasters do too! Get noticed by other hosts and grow together.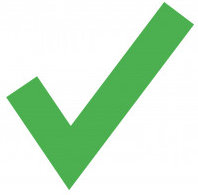 Fair & Transparent ⚖️ - modern analytics so the more who listen to your introcast, the more you earn
Traditional Midroll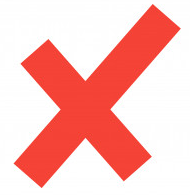 Requires Weekly Attention - an ongoing midroll sponsorship requires inserting the ad in every new episode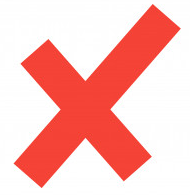 Can Overload - too many midroll sponsorships in an episode and over time, listeners learn to skip your recommendations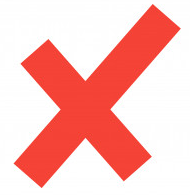 No Upside - flat rate earnings provide podcasters with no upside for great reads or audience growth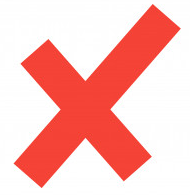 Zero visibility - "finger in the air" assessment of how well it's working
🎚️ Easy Set Up
It takes 2 simple steps to configure. Introcasts works with all podcast hosts:
1. Paste the UP Smartfeed mirror URL in Apple PodcastsConnect. Your unique mirror URL will look something like this:
up.audio/rss/12345/eli5thepodcast.libsyn.com/rss
&nbsp &nbsp For your show specific mirror URL, log into your UP dashboard
here
2. Look for interesting Introcast sponsorship opportunities in your UP dashboard, record and upload your introcast episodes
Secure your place. Growth awaits
Join the waitlist for UP using the form below. We will get you an invitation as soon as space is available. If you already have an invite code, tap Create Account to sign up.
Please wait up to 30 seconds...

Request Invite ➞ Thank you!
---
Your request has been submitted. Thank you.
Request Invite ➞ Create Account
---
Request Invite ➞ Create Account ➞ Link iTunes
---
Connect your iTunes account to verify that you are the owner of your podcast and allow UP to send you insights based on your podcast analytics.
Request Invite ➞ Create Account ➞
Link iTunes
➞
Verify iTunes
---
Your iTunes Connect account requires 2-factor authentication. Please enter the 6-digit code delivered to you by SMS/text:
Request Invite ➞ Create Account ➞
Link iTunes
➞
Thank you!
---
Thank you! We verified your iTunes account. Your podcasts and listener data should be online very soon. Click here to view your profile »